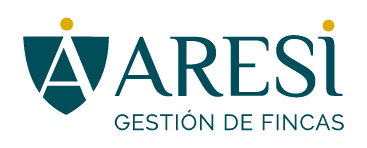 Leave your details and you will receive a personalized offer.
Your property administration at your service 24/7

Efficency and good price in digitized administration.
Ask us for more information!
We are available 24/7
at 910 585 585
If you have any question, don´t hesitate to call us.
I accept the privacy policy of Grupo Aresi and I want to receive commercial communications related to this offer.
A good management for your community at a competitive price is now possible


We are registered administrators with more than 20 years of experience.
This fall pay only for what you need in your community administration

Do you need to improve your community? Ask us .... we have a special offer for our communities.
We have communication channels without physical contact so that you can access to all the requested information.
DÍAS
HORAS
MINUTOS
SEGUNDOS
DÍAS
HORAS
MINUTOS
SEGUNDOS
We know that every community is different
that's why this fall we have several offers that are adapted
to your community needs
Do not wait until tommorrow to get your special offer!
Much more than a property administration
At Aresi we care about people. For this reason we know that each community is different and we offer a personalized and 24-hour service. So nothing fails when you need it.
Our goal is your peace of mind.
Our best standard is a satisfied customer
We have more than 70,000 owners who guarantee us
"Aresi have acted as our administrators for a number of years now. The service that they have providade has been first class".
"Quería agradecer el esfuerzo que hemos observado
de Aresi por mejorar la calidad de los servicios en la comunidad. Por primera vez en mucho tiempo nos sentimos escuchados".
Presidente de urb.Jacarandas
Presidente ed. Juan Luís Chica
We have a lot to offer you
If you want to know a little more about what we can do for you, leave us your name and email and download our free owner help guide. In the Peace of Mind book, you will find everything you need to answer your questions about the management of your community
I accept the privacy policy of Grupo Aresi and I want to receive commercial communications in relation to this offer.
Copyright © 2019 All Rights Reserved